The Lifeline of Rugged New Zealand
Grant and the team at Height Safety have supported us for eight years. They have raised our safety standard to make sure we not only meet health and safety standards, but exceed them.

This level of safety is only possible through the best support provided by Height Safety. We now have the best gear possible that suits our unique working conditions.

Barry Vincent – Base Manager – Bay Trust Rescue Helicopter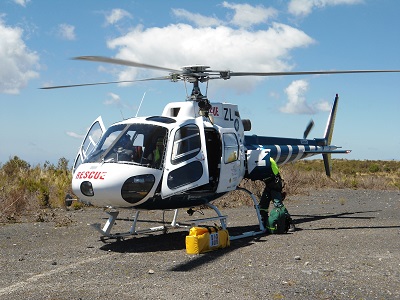 The Bay Trust Rescue Helicopter pilots and crew work in some incredibly dangerous situations. The helicopter working environment is unique and quite literally puts the lives of the crew and people they are helping on the line.
Height Safety has worked now for many years alongside the Phillips Search and Rescue Trust. We provide, maintain, and in some cases develop the gear required for them to operate safely.
Although the Rotorua base has now been out of service for several years, the Base Manager, Barry Vincent cannot speak highly enough of the contribution we have made to the safety standards and equipment over the time that the base was operational.
We have worked with Grant and the team at Height Safety Engineering for the last eight years. They supply equipment, check and certify our equipment for compliance, as well as develop purpose built safety systems.

Barry Vincent – Base Manager – Bay Trust Rescue Helicopter
Custom Solutions for Unique Problems
The team operating the rescue helicopter realized that there needed to be a better way for crew to secure themselves to the helicopter during rescue operations. They found that no existing products on the market provided what they needed. Grant applied his technical knowledge of height safety environments to create a safer way of harnessing and winching inside the rescue helicopters.
We worked with manufacturer Miller to produce a prototype which Grant and Barry tested and refined. Several improvements later and the special harness and fast release clip are deployed at helicopter bases throughout the central and lower North Island.
The Bay Trust Rescue Helicopter was one of five bases operated under Phillips Search and Rescue Trust. We still work with the bases in Taupo, Palmerston North, Hamilton, Tauranga, and Napier to ensure safety that continually exceeds the requirements of the CAA and Worksafe.
We have the peace of mind that we have the best gear possible.